About EvilTwin Publishing
EvilTwin is a boutique publisher, with a special interest in works of merit that have not found homes in mainstream publishing houses. Our motto is "journalism and books for discriminating readers," and our planned publishing program reflects that goal.
Our first publication was a book of one-actor scripts by Louisiana playwright Carolyn Woosley - Louisiana Women: Marie-Therese, Kate, Caroline, Clementine, Clyde and Nellie. A second volume of Woosley's Louisiana Women scripts featuring other notable women from 300 years of the State's history will be available shortly. Also in the works are essays on popular and folk music by Leslie Berman, a book on the inevitabilities of life by Alli Berman, and a book of songs written by folksinger Heather Wood.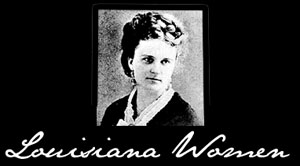 About Leslie Berman
Leslie Berman is an author, editor, educator and publisher, with eclectic tastes and a press of her own.
As a freelance journalist, Berman's work has been seen in (and in some cases, outlived) the arts and features sections of newspapers and in music magazines, including The Village Voice, Rolling Stone, New York Newsday, The New York Times (Long Island), The American Press, The Times Educational Supplement (London), The Nation, City Limits (London), The Boston Phoenix, Sweet Potato (Minneapolis), High Fidelity, Sing Out! and most recently, in The Jambalaya News (Lake Charles, Louisiana), where she writes a bi-weekly column about all things musically eclectic.
In addition to her journalism, Berman has written chapters on music for compilation books, including "Charmed Circle: From Singers to Writers to Rockers," in Trouble Girls: The Rolling Stone Book of Women in Rock; "On The Trail of the Blues," in Rock She Wrote: Women Write About Rock, Pop, and Rap; and "New Age Music?," in Not Necessarily the New Age (which is taught in college journalism and music courses).
She's co-authored screenplays including Goodwill Games, with Keti Dolidze (director of the Tblisi, Georgia state television acting company; Jews of New York, with Uri Fruchtmann (producer and director of The Spice Girls Movie); and Abraham's Children, with Jacob Bender (producer and director of Out of Cordoba: Averroes and Maimonides in Their Time and Ours).
She's composed biographies and publicity materials for a who's who of 1980s musicians, and she's written enough compact disc liner notes to qualify for membership in NARAS and vote on the GRAMMYs, including for Pete Seeger's The Complete Carnegie Hall Concert, Don McLean's Tapestry, Gordon Lightfoot's A Sunday Concert, Townes Van Zandt's The Late, Great Townes Van Zandt/High Low and In Between, The Sound of Simon and Garfunkel (unreleased), Watching The Dark: A History of Richard Thompson, Peter Bellamy's Both Sides Then, and others.
As an editor, Berman has worked on the periodicals Beats, City Limits, National Lampoon, and Men Magazine 15th Anniversary Special Publication, and on three editions of the Grass Roots International Folk Resource Directory, with co-editor Heather Wood.
Berman's work as an educator has included courses taught for the University of Oxford (Oxford, England), McNeese State University (Lake Charles, Louisiana), Cardozo School of Law (New York) and Herzing College (New Orleans). She's taught music business contracts and marketing, and copyright for publishing, at industry conferences and private workshops.